Infrared scanning can save you thousands of dollars!
from electrical faults, water leaks, moisture problems & heat loss.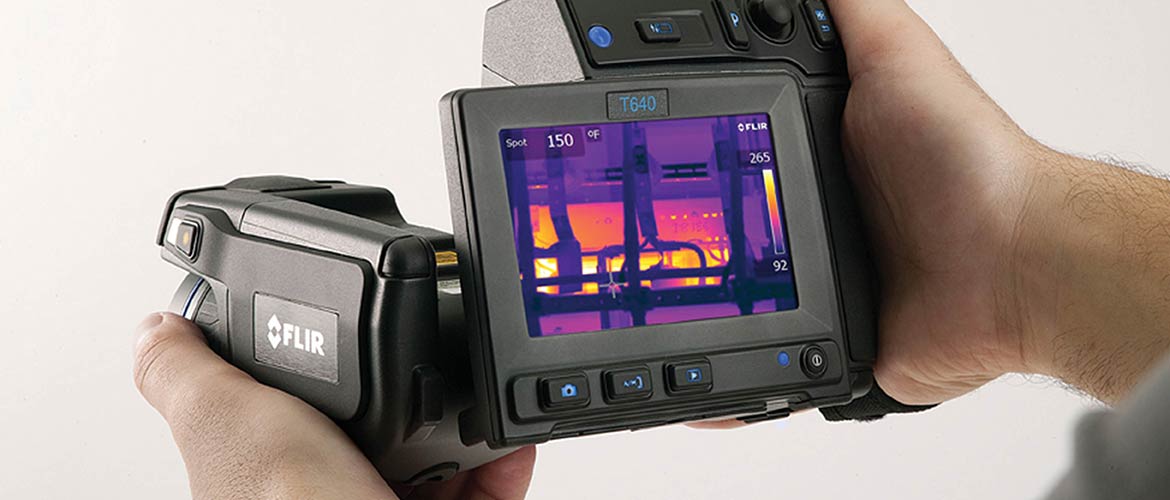 At Infrared Solutions Ltd, we utilise the latest thermal imaging technology for the early detection of residential, commercial or industrial building problems in New Zealand.
GRAB A SAMPLE REPORT
View the kind of data you will get from an infrared scan
Electrical - Gavin, Isaac's Electrical.
Having seen Infrared Solutions thermal imaging technology in use in the electrical field, we can see using them more and more in the future.
Electrical – Barry Law, Bursar, Lindisfarne College.
Lindisfarne College has used the services of Infrared Solutions over the last six years. Over this time bi-annual inspections of all our switchboards have been carried out. Through these inspections, remedial work has been identified saving the College major expenditure and disruption.
Building weathertightness – David Wilkinson, Alexander Construction.
Thanks to the services of Infrared Solutions we were able to pinpoint the source of our weathertightness problem and find an acceptable solution.
This helped get us back on track with both our construction programme and our client; avoiding a serious hassle over an otherwise disproportionate amount of expense.
With best wishes for the future.
Electrical - Buzz Barham, General Manager GBD Systems Ltd t/a Buzz Electrics.
We have had the pleasure in working with Aaron on multiple sites around Hawkes Bay over many years, and have found his professional manner and service complements our similar working ethics to mutual customers.
Thanks Aaron, keep up the good work .
Electrical – Brendan O'Connor, Operations Manager, Kinetic Electrical.
Kinetic Electrical is a leading provider of electrical services throughout New Zealand and for the last 10 years plus we have contracted Aaron (Infrared Solutions Ltd) to carryout various Thermal Imaging jobs for many of our clients.
The jobs vary from domestic switchboards to large industrial switchboards and equipment feed from those switchboards.
Aaron's Thermal Imaging reports that he supplies once the original inspection has been completed are excellent and include all information required.
Aaron's business is definitely enhancing the quality and safety of our clients.
The inspection done by Aaron at Infrared Solutions was excellent and we were very pleased with the results.
Home Owners - Marcia,
Would highly recommend!!
Home Owner - Nick Ward, Napier
I employed Aaron Bryant / Infrared Solutions Ltd in 2008 to diagnose the extent of water leaks in my house brought about by a large storm. I first engaged a Building Inspector with moisture meter to check my internal walls, but he couldn't reliably tell me where the problem areas were. Aaron brought around his magic thermographic camera and blew me away with it's technology and abilities - that coupled with his moisture meter, Aaron gave me and my builder pin-point accuracy on areas where wet wall linings had to be removed and where to look for the source of the leaks. This minimised invasive inspections and abortive Gib replacement, and saved huge costs on the repair works. With Aaron also having been a builder, his knowledge of how the house went together certainly helped immensely in interpreting what his incredible technology gadget told him and for giving advice about what to do next. The infrared scan was quick, reliable, and well worth the small investment; and Aaron was a pleasure to deal with.
Why Use Infrared?
Infrared thermography is the only diagnostic technology that lets you instantly visualise and verify thermal performance.
Infrared cameras show you thermal problems and then quantify them with precise non-contact temperature measurement.
Did You Know?
80% of electrical faults are not visible!
Visual detection of electrical faults is often not possible because the temperature has not risen enough to discolour the insulation, or the fault might be hidden inside the component.